Right moving and handling of items is often the main consideration of any house owner, while relocating. Everyone looks for a moving company who is experienced and efficient in performing the moving tasks. Their skill and utmost care help in smooth accomplishment of the task without causing any damage to the goods. There are several important things that one must know when on a moving mission.
Choose the right type of moving box
The box that you choose determines how well the items contained in it will be carried. Choose durable and right size of boxes so that the items get packed inside it comfortably. Don't put too heavy or too light items in the box as there is a possibility that the box can either break or get open inside the moving van.
If you are unsure about which type of box you should select, then take help of a sales representative in a moving company. These experienced professionals will definitely assist you in finding and buying the most appropriate cartons for your moving needs. There are several renowned moving companies in Brooklyn.Professional movers are experienced in transporting and handling Brooklyn moving boxes.
What are the different sizes of boxes available?
Some of the most commonly used and available boxes in the market are:
1.5 cubic foot cartons (the book or small carton)
This carton has the smallest size. It is a durable container for general purpose use. 1.5 cubic foot carton is ideal to pack smallest and / or heaviest items easily. Some of the items that you can keep inside are:
Books, records,

VCR tapes,

CD's

Heavy Tools

Canned goods
3.0 cubic foot carton
This is a medium sized carton. You can keep small and heavy appliances in these containers. Some of these types of items are:
Small kitchen tools and appliances

Lamp bases

Small sized outdoor tools

Pans and Pots

Electronic gadgets
4.5 cubic foot carton
This carton is of larger size than the ones mentioned above. The rule to put items inside the boxes is that as the size of the box increase, the items that can go inside them should be of less weight. Things that you can put inside this carton are:
Non-hanging clothes

Large sized lamp bases

Linens

Lamp shades

Unbreakable kitchen goods like plastic appliances, baking sheets, etc.

Children's toys
6.0 Or 6.5 cubic foot carton
This carton has the largest size of all other general-purpose cartons. This is the perfect container for packing lightest as well as the bulkiest items that is mentioned below:
Stuffed toys

Blankets, and pillows

Area rugs

Winter coats

Dishpack
If you are looking for the safest type of carton, then go for this largest size carton. The best part of this carton is that it has got extra-strength, and multi-layer construction. These two qualities make it superior to all the other cartons.
You can pack inside it all your kitchen items that are precious and prone to damage. Some of the best examples of it can be breakable kitchenware, crystal, china made crockeries, and small sized antiques.
Carton for mattress
To pack a mattress, you can get "mattress cartons" in varying sizes. Some of the prominent ones available are crib, double, queen, twin, and king. You can use these cartons for packing waterbeds, sleep sofas, and futons. If you have a king-sized bed, then you need to ensue whether or not the box springs is of king size or a combination of two singles.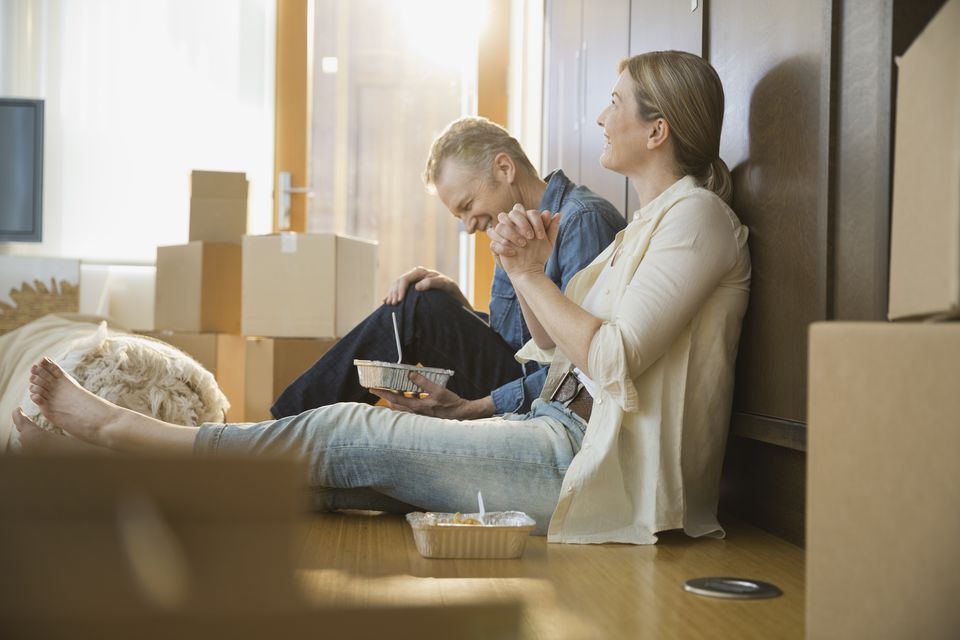 Carton for mirror
Just like a mattress carton, cartons for mirrors also come in several different sizes. These cartons are formed by fitting together several mirror carton pieces into a single unit. This offers higher flexibility for storing and moving pictures, small sized glass table tops and mirrors.
Specialized custom crates
Besides the ones mentioned above, you may also get other types of cartons that specializes in storing pole lamp, bicycle, grandfather clock, and crates. These customized crates have the specialty to hold very fragile pieces like glass and marble with utmost care. To get these cartons, it is important that you give them in order before moving to your new move.
What factors to consider when deciding between moving on your own or hiring a professional moving company?
You need to compare between the pros and cons of different factors to reach a conclusion.
Pros of moving using DIY approach
You get charge and exercise full control over your house move

Save money

You can pack your items in whichever you like
Cons
Heavy lifting can drain out all your energy. It can even cause you injuries. So, it can be a dangerous task to perform on your own.

You have to do a lot of planning to how to get things done in the best way

Possibilities of unexpected problems to arise
Pros of Hiring Movers
Pros
You need not to lift your finger. New York is the best place for finding reputed and reliable moving companies. When hired, moving professionals at

U. Santini movers and Storage Brooklyn, New York

will perform and manage tiniest work on their own to make it the best and comfortable shifting experience for their clients.  

Efficiency

Reliable move

Less stressful
Cons
Less flexibility

Expensive

You have to handle the job of moving your expensive and precious items to unknown movers
What is the need of a moving company to have a website?
It is very much essential for a moving company to own a website. A website intended for a moving company talks about their business and gives the viewers a feel for your business services and products. It is one of the best ways to make near and distant customer familiar with the business. With better visibility of your moving business, there are higher chances of successful conversion of visitors to your customers and increased revenue generation.  
Conclusion
Following these moving advice and tips for varying types of moving needs will definitely help in avoiding any type of damage to your valuable possessions.